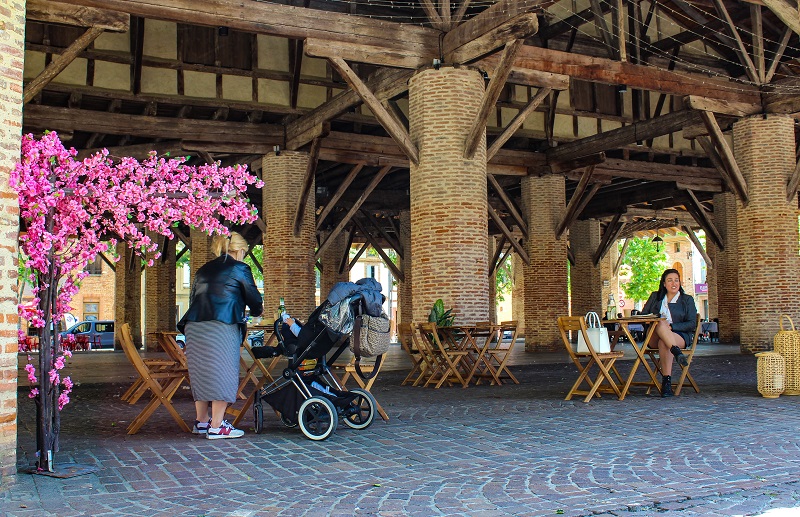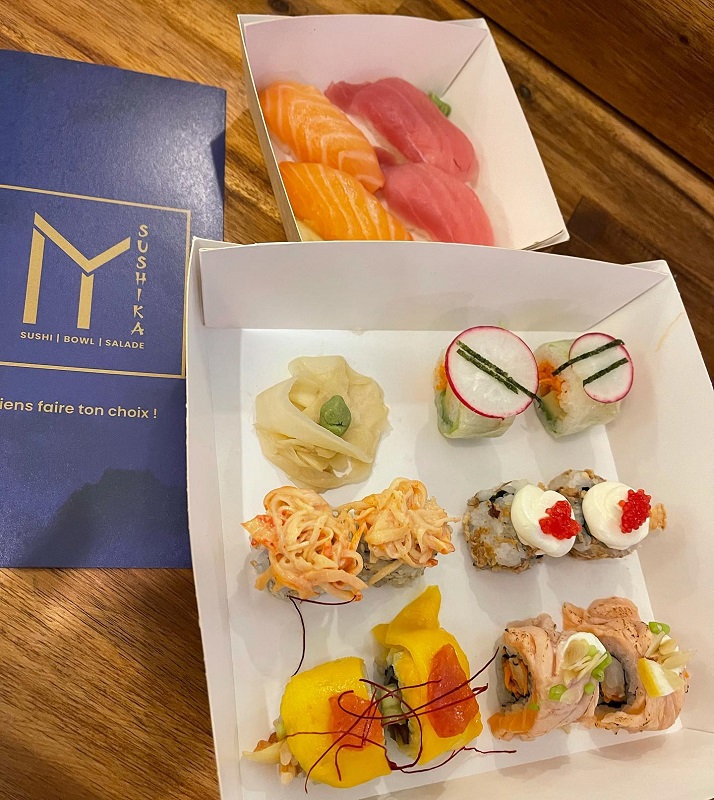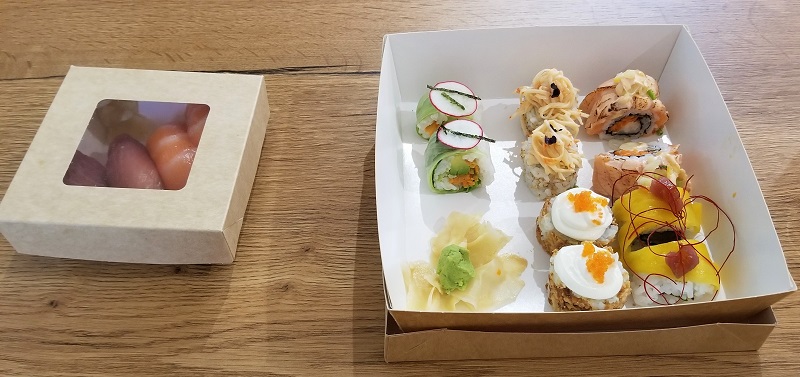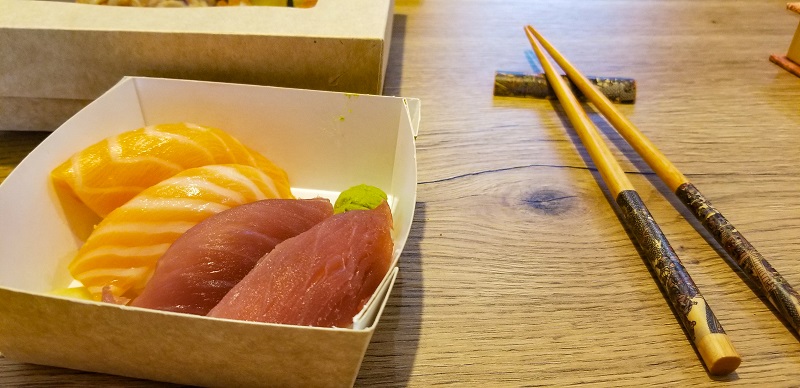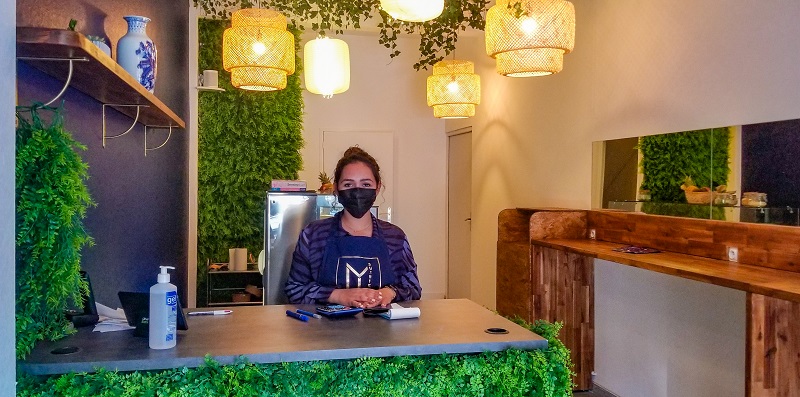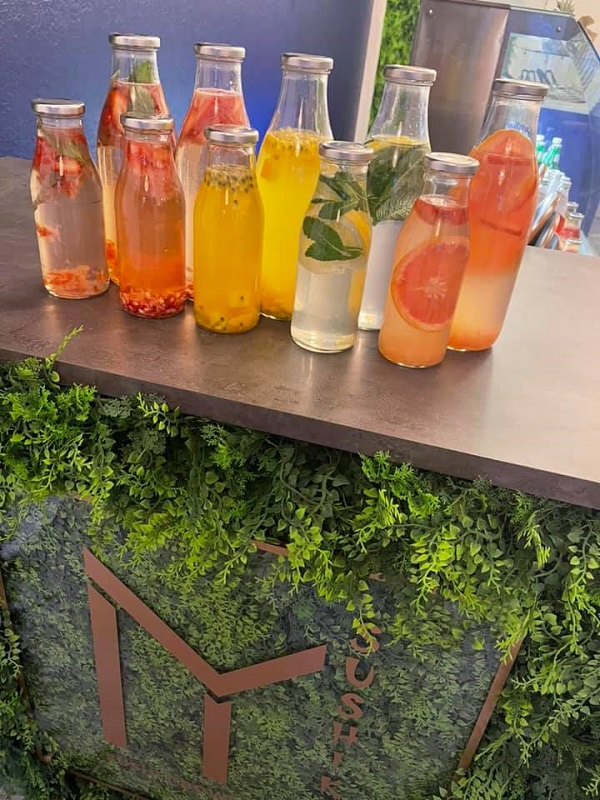 Description
En MY SUSHIKA, que significa "maestro del sushi" en japonés, te proponen recetas para componer tú mismo así como creaciones únicas para una auténtica fusión de sabores.
En el corazón de la Bastide de Grenade, prueba los placeres de la cocina japonesa. Este bar de sushi-ensalada te ofrece los grandes clásicos de los platos japoneses: makis, californias, nigiris, recetas especiales y poke bowl elaborados con productos frescos (frutas, verduras, pescado). Lo especial es que puedes hacer tus propias recetas de maki (base de algas, cebolla frita, sin relleno y a tu elección), o de poke bowl (base de arroz, pasta y 5 ingredientes a tu elección). El pequeño extra: su decoración sencilla y chic, su pared verde, y su comedor en la bodega con su gran Sakura, para una comida en el país del sol naciente.
Practical information
Kind of restaurant
Restaurant
Takeaway
Theme restaurant
Fares / methods of payment / opening times
Prices
A la carte

6€ to 6.90€

Makis (x6)

Lunch set menu

14.90€

coleslaw or wakame salad + 12 makis + drink for 14,90
Payment methods
Credit card
Payment cards
Cheques and postal orders
Chèques déjeuners - Restaurant vouchers
Cash
Visa
Opening hours
All year round
Monday
Fermé
Tuesday
11:30 - 14:00
18:30 - 21:30
Wednesday
11:30 - 14:00
18:30 - 21:30
Thursday
11:30 - 14:00
18:30 - 21:30
Friday
11:30 - 14:00
18:30 - 21:30
Saturday
11:30 - 14:00
18:30 - 21:30
Sunday
-
18:30 - 21:30
Tuesday to Saturday: from 11:30 to 14:00 and from 18:30 to 22:30. And on Sunday from 6.30 pm to 10.30 pm.