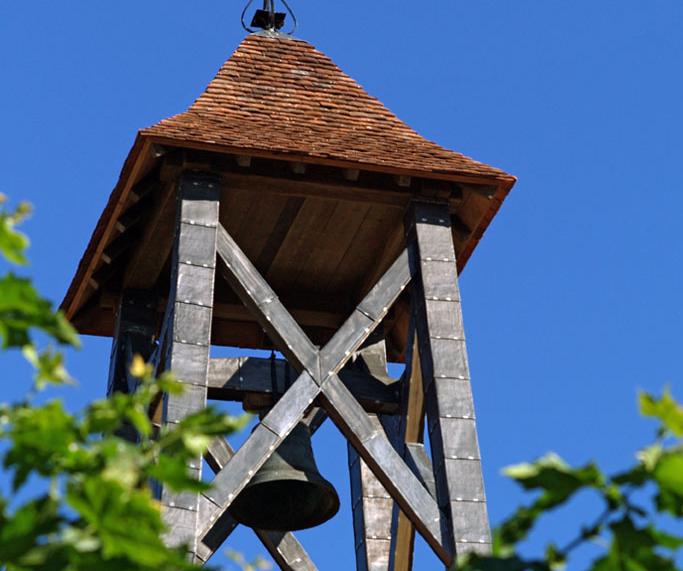 Grenade covered market hall's belfry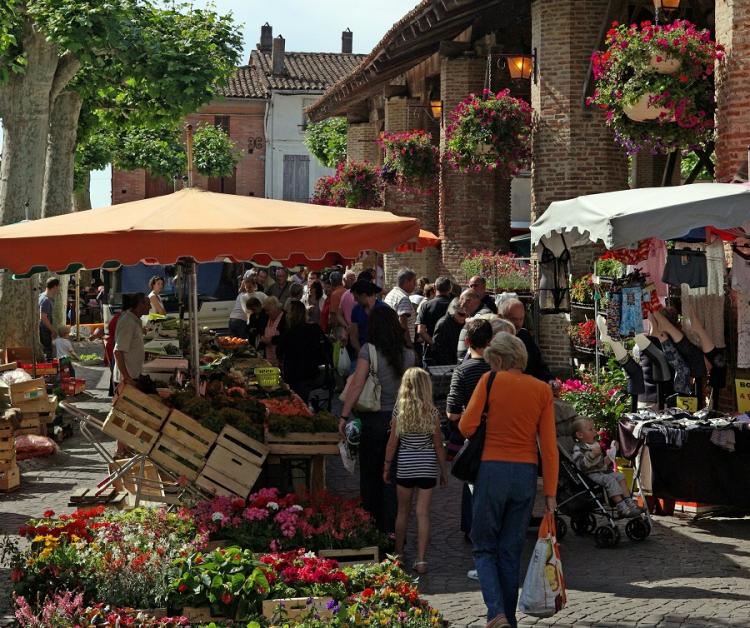 Grenade covered market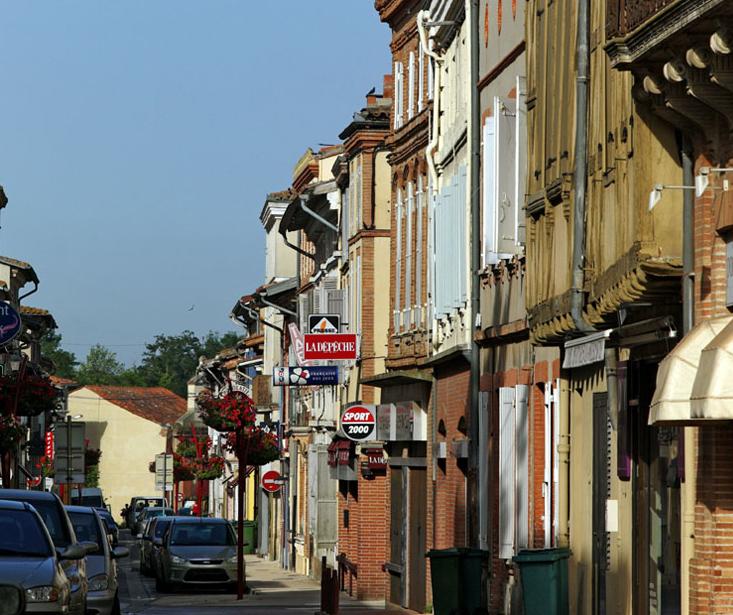 Grenade street - Rue de la République
Grenade is a « bastide » a new settlement built in 1290 and designed on a regular pattern. You'll never get lost wandering through its streets !
Le village huddles around its mediaeval superb covered market.
No doubt its charm will win you when sitting on one of the café terraces. Every Saturday morning it hosts one of the most beautiful markets of the region.
The history of the bastide
Grenade is a 13th C. bastide, a new settlement built on a geometrical regular pattern. It is composed of blocks devided into identical plots and the covered market stands on the central block.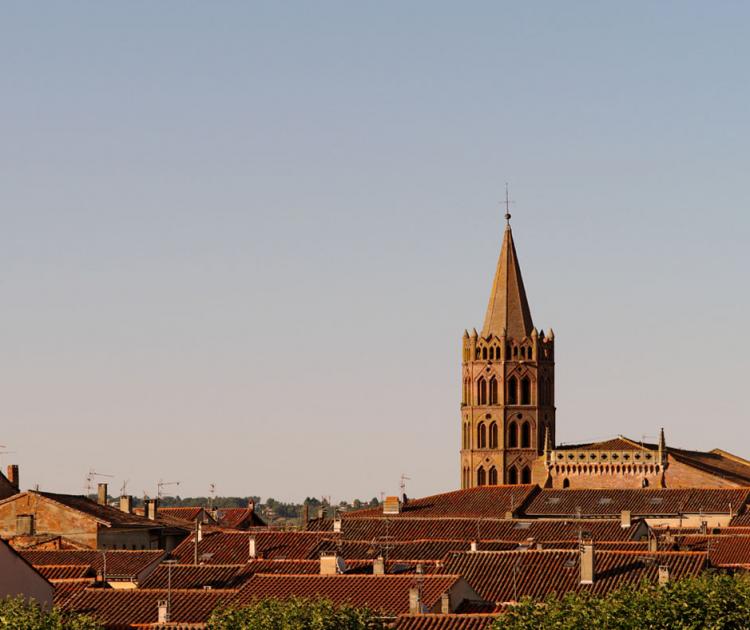 Grenade general view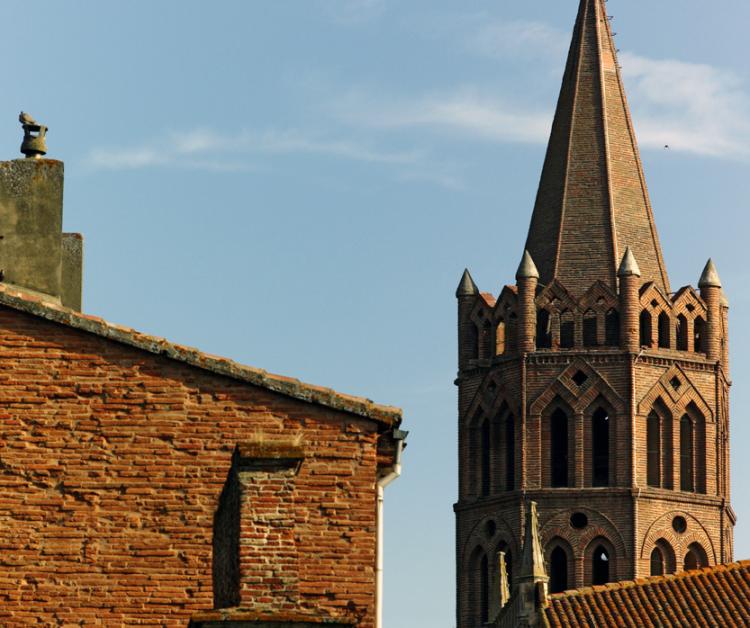 Belltower Church of Grenade
On September 4th 1290 the two founders of the city signed a sharing agreement.
The first one, Eustache de Beaumarchais was royal seneschal of King Philippe le Bel. On creating this new city he aimed at reinforcing the royal power at the border of English possessions.
The second one, Pierre Alfarici, ruled over Grandselve Abbey, owner of the land. He wanted to increase his income thanks to the markets and fairs.
Therefore with this new settlement both of them wished to develop economy and commerce.
Grenade is one of the numerous bastides built in the South-West in the 12th and 13th C. as around 350 new cities were then created.
In order to attract many inhabitants, the founders offered them privileges. Them granted them a custom charter thus organising the daily life of the bastide.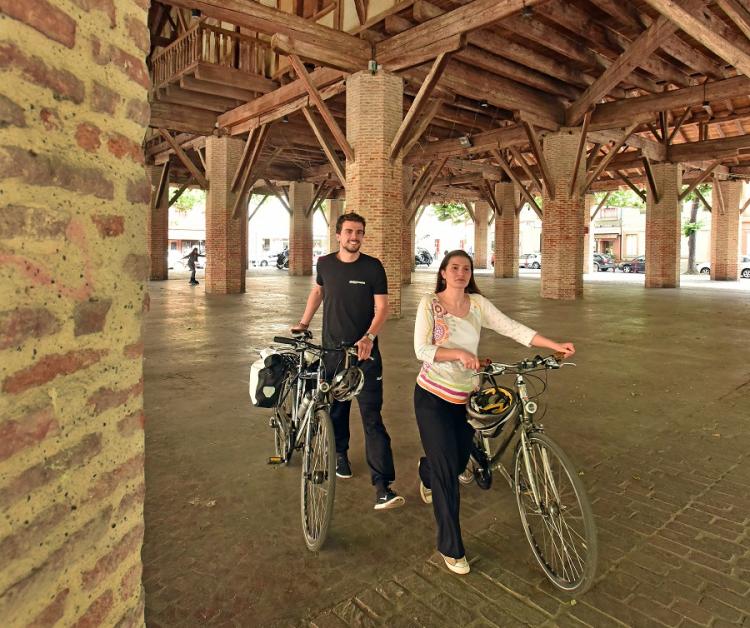 Grenade covered market