EXPOSITION "STREET ART, DU GRAFFITI AUX INSTALLATIONS"
GRENADE-SUR-GARONNE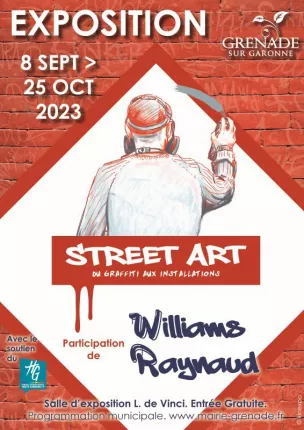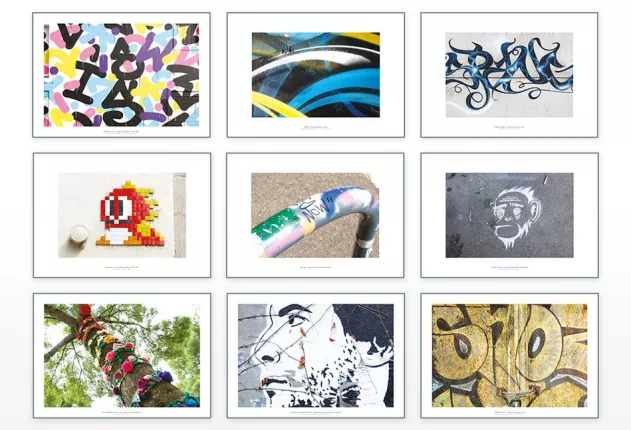 Description
La municipalité de Grenade propose du 8 septembre au 25 octobre l'exposition « Street Art, du graffiti aux installations » en partenariat avec la Médiathèque départementale de la Haute-Garonne.
Le "street art" a bientôt 40 ans d'existence. Depuis les premiers graffitis de New York dans les années 1970, aux formes très variées qu'il peut prendre aujourd'hui, il n'a cessé de susciter curiosité, controverses, voire crispations. Cette exposition, réalisée par Kinexpo, qui évoque aussi bien des artistes comme Bansky, M. Chat, Invaders ou JR pour les plus connus, met en avant la variété des formes et des styles du Street Art, et pas seulement du graffiti. Elle interroge aussi sur le statut ambigu de cet art : détérioration ? art engagé ? art dans la rue ? street culture ? Elle ne donne pas de réponses mais des clefs de compréhension et d'ouverture sur cet art parfois incompris. L'exposition « Street Art » sera complétée par plusieurs œuvres de l'artiste grenadain Williams Raynaud, spécialiste de l'aérographe, et très inspiré par le street art.
Fares / methods of payment / opening times
Opening hours
From 08 sept 2023 to 25 oct 2023


Exposition accessible via la bibliothèque municipale Antoine de Saint-Exupéry, à ses horaires d'ouverture : Mardi, Jeudi, Vendredi : 16h à 19h, Mercredi : 10h à 17h; Samedi 10h à 12h30.
Contact & location
Contact
BIBLIOTHÈQUE MUNICIPALE ANTOINE DE SAINT-EXUPÉRY
31330 GRENADE-SUR-GARONNE
Location
Latitude : 43.769543 - Longitude : 1.294931