EXPOSITION LES PIGEONNIERS DE MIDI-PYRÉNÉES
DAUX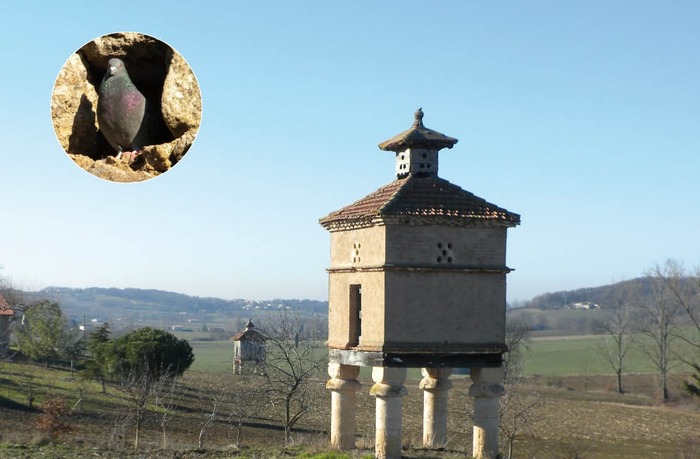 Description
Découvrez une des richesses patrimoniales et architecturales de notre région : les pigeonniers.
Cette exposition illustrée de photographies et d'aquarelles originales, se propose de vous faire découvrir une des richesses patrimoniales de Midi-Pyrénées : les pigeonniers. Vous apprendrez à les reconnaître, malgré leurs spécificités, et à les classer dans des familles bien distinctes. Vous pénètrerez ensuite à l'intérieur de ces constructions sophistiquées conçues pour le bien-être du pigeon, ce volatile recherché pour ses multiples qualités. Bien loin d'être uniquement des vestiges du passé, les pigeonniers ne sont pas prêts de disparaître de notre environnement.
Practical information
Theme
Culturelle
Historique
Peinture
Photographie
Fares / methods of payment / opening times
Opening hours
From 03 juin 2022 to 19 juil 2022


Le lundi et vendredi de 16h à 19h30, et le mercredi de 14h30 à 19h30.
Contact & location
Contact
MÉDIATHÈQUE DE DAUX
8 Rue du Pesage
31700 DAUX
Location
Latitude : 43.693481 - Longitude : 1.268790