EXPOSITION DE PEINTURES DE GÉRARD QUILLIER
MONTAIGUT-SUR-SAVE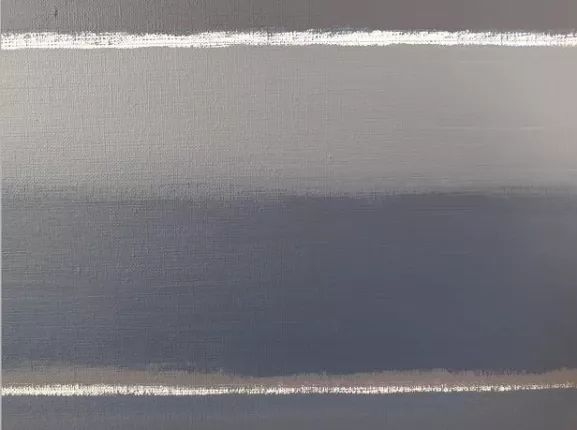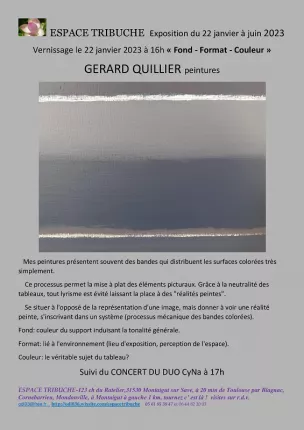 Description
Gérard Quillier vous invite à découvrir son exposition "fond - format et couleur".
Gérard Quillier nous présente des peintures sous forme de bandes qui distribuent les surfaces colorées très simplement. Ce processus permet la mise à plat des éléments picturaux. Grâce à la neutralité des tableaux, tout lyrisme est évité laissant la place à des "réalités peintes".
Fares / methods of payment / opening times
Opening hours
From 22 janv 2023 to 20 juin 2023


Vernissage le 22 janvier à 16h.
Contact & location
Contact
ESPACE TRIBUCHE
123 chemin du Ratelier
31530 MONTAIGUT-SUR-SAVE
Location
Latitude : 43.685043 - Longitude : 1.219125