EXPOSITION DE NATHALIE RIO
GRENADE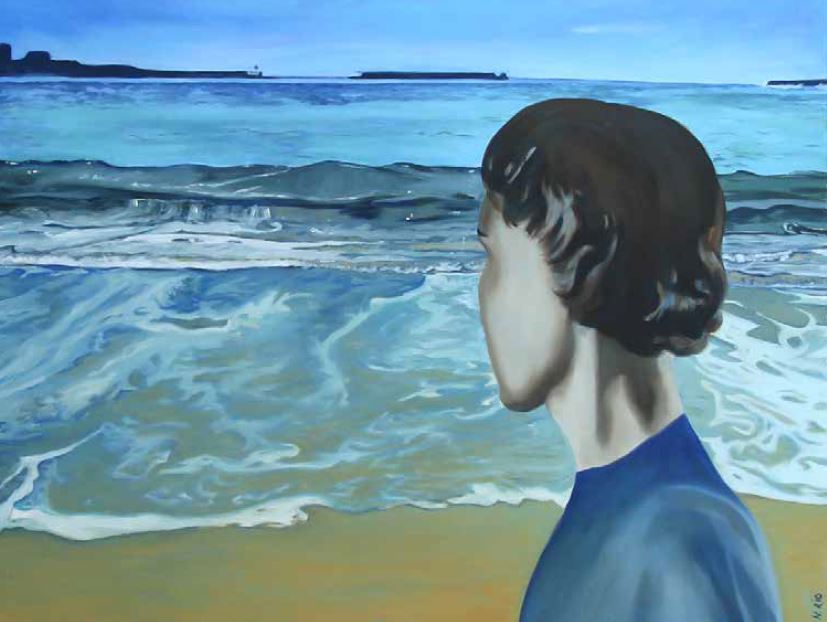 Description
Une exposition poétique de Nathalie Rio à découvrir en décembre dans l'Espace Halle & Arts.
Peintures, dessins, photographies, livres, sérigraphies, pochoirs… sont l'issue de la rencontre de tous ces univers, grâce à des assemblages par affinités et des mises en scène inédites. Les thèmes que Nathalie aborde sont essentiellement la solitude de l'être dans sa relation à l'autre, le silence et le non-dit, l'errance d'êtres en quête de sens. Tout ce qui participe à l'anonymat de la figure est utilisé : elle est souvent de dos, visage rogné, ou seulement une partie de son corps est représentée. Ce qui permet à chacun de mieux s'identifier à la figure, de mieux se projeter dans le scénario proposé, et de faciliter les assemblages. Les jeux de cadrage, les images et mots redondants, les changements d'ordre dans la narration, brouillent les repères, proposent un voyage dans la mémoire avec des impressions de déjà vu et créent de nouveaux récits. Pour accompagner cette déambulation narrative, la collection de paysages est présentée à l'exposition de la plupart des projets. Des scénarios d'histoires sont suggérés. Chacun peut se les approprier et en composer le souvenir et le dénouement. Ici, plusieurs genres sont convoqués : la peinture, le multiple, le livre d'artistes.
Fares / methods of payment / opening times
Opening hours
From 30 nov 2022 to 29 déc 2022


Sur les horaires d'ouverture de l'Office de Tourisme. Mardi, jeudi et vendredi de 9h à 12h30 et de 14h à 17h30 Mercredi de 14h à 17h30 et le Samedi de 9h à 12h30.
Contact & location
Contact
OFFICE DE TOURISME DES HAUTS TOLOSANS
Espace "Halle & Arts"
38 Rue Victor Hugo
31330 GRENADE
Location
Latitude : 43.772579 - Longitude : 1.293684