FERME DE JOUAN MARROU
BRIGNEMONT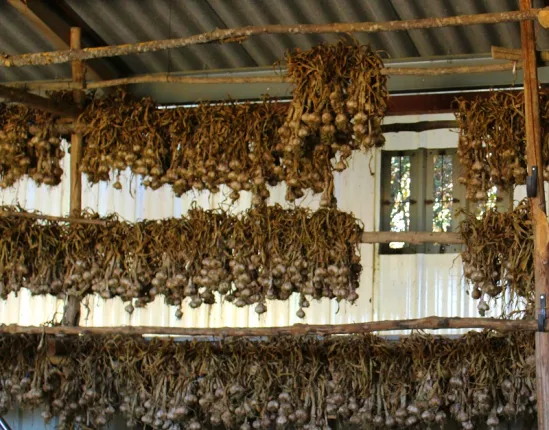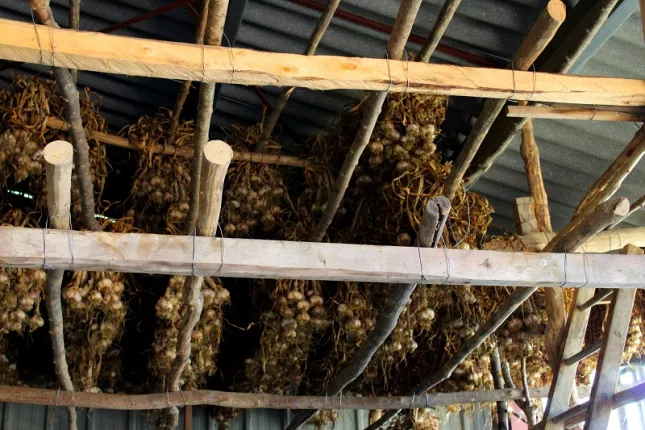 Description
Buy eggs and purple garlic directly at Françoise's Jouan Marrou farm shop.
Françoise Olivera has been working on her parents' farm since 1992. Today she works on this family run farm with her sister and friends. The production of Cadours purple garlic is made traditionally and the garlic is dried on wood structures. 500 g and 1 kg garlic braids and shallots are on sale at the farm shop. Fresh eggs are also on sale as Françoise breeds forty white and grey free range hens.

Practical information
Kind of visit
Free tours all year round : no
Free tours by appointment : no
Guided tours all year round : no
Visit lasts approximately ... minutes : 00:30
Fares / methods of payment / opening times
Payment methods
Cheques and postal orders
Cash
Opening hours
From 01 July 2023 to 31 October 2023
Monday
-
14:00 - 18:00
Tuesday
-
14:00 - 18:00
Wednesday
-
14:00 - 18:00
Thursday
-
14:00 - 18:00
Friday
-
14:00 - 18:00
Saturday
Fermé
Sunday
Fermé
Every day (except Saturday) from 2pm to 6pm without appointment from July to the end of October.
Contact & location
Contact
6 Lieu-dit Jouan Marrou
31480 BRIGNEMONT
Tel. : 05 61 85 72 87
Port. : 06 45 33 67 65
Location
Latitude : 43.775681 - Longitude : 0.964719