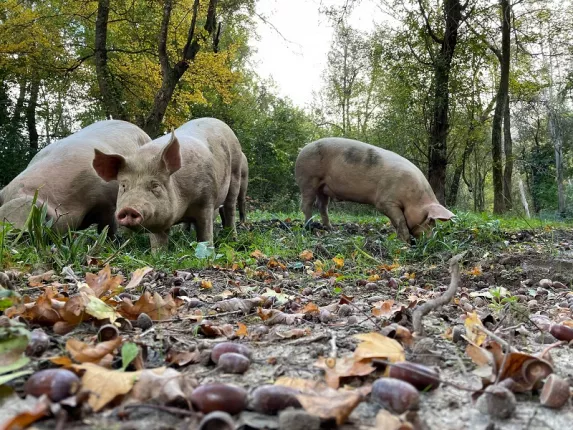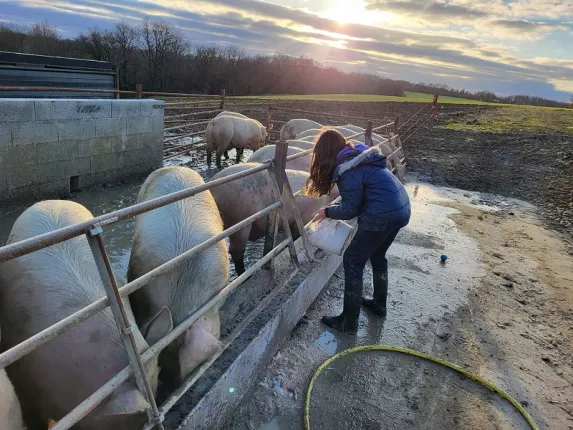 Description
Ghislaine and her son Thomas have taken over the family business and offer you pork meat in all its forms!
Thomas Briffon runs the 150-ha family farm with his mother Ghislaine. The Lagrange farm offers you meat from pigs raised in the open air and fed with the farm cereals in winter. A workshop was created recently enabling pork meat to be sold on the hoof, in carcasses or on retail at the customer's request: vacuum-packed meat, dry or cured charcuterie and dishes prepared according to authentic recipes and without preservatives. Orders can be placed by phone. The farm shop in Thil is open by appointment. As a little extra, a warm welcome awaits you together with recipes that will delight your taste buds.
Practical information
Specialities
Meat (poultry, bovine, ovine, porcine)
Kind of visit
Visit lasts approximately ... minutes : 00:30
Fares / methods of payment / opening times
Payment methods
Cheques and postal orders
Cash
Opening hours
From 02 January 2023 to 29 December 2023
Monday
Fermé
Tuesday
Fermé
Wednesday
Fermé
Thursday
Fermé
Friday
Fermé
Saturday
Fermé
Sunday
Fermé
SUR RENDEZ-VOUS. Vente de produits de boucherie et charcuterie artisanale de porc de décembre à mars.