FERME D'EN JOUANTET
CADOURS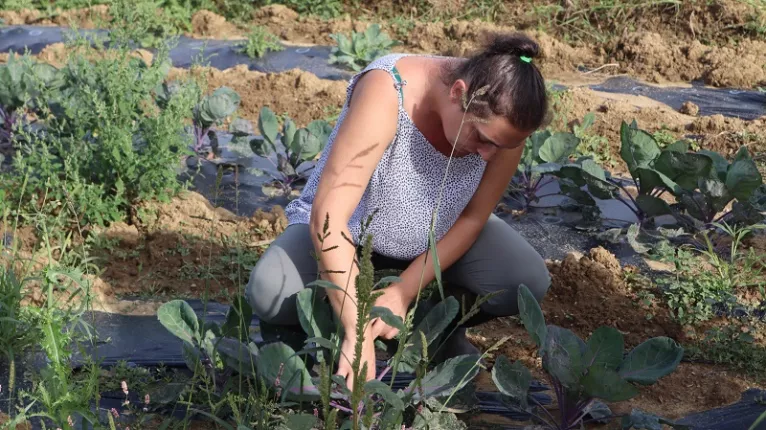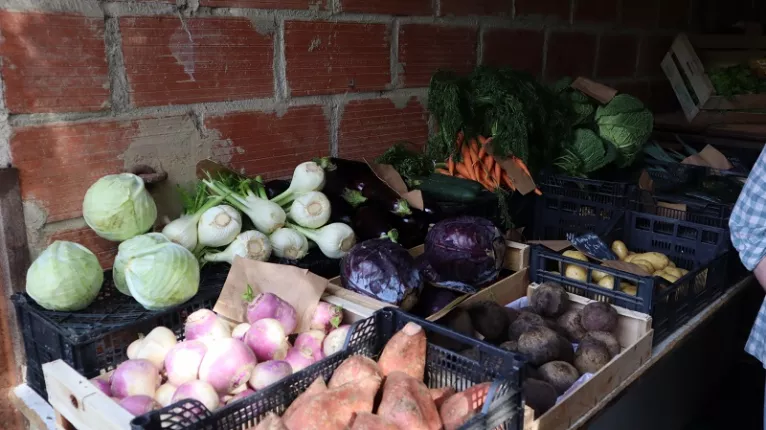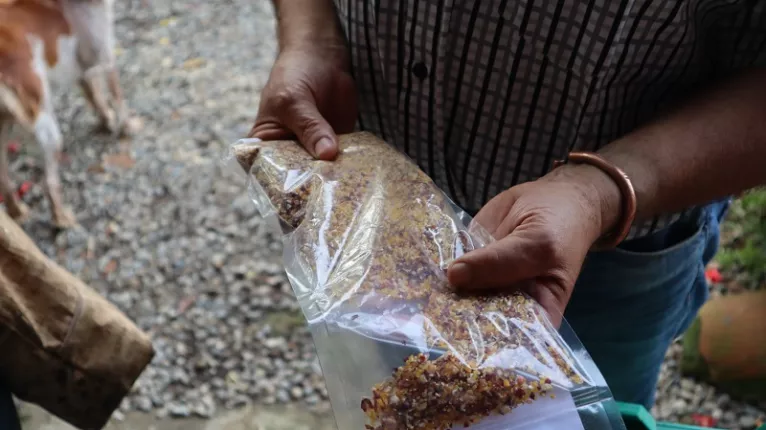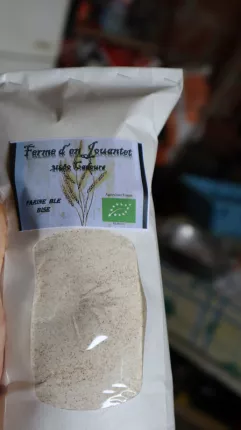 Description
How about talking to some committed market gardeners? Christian Carbonnel and Audrey and Jérôme Laborde welcome you to their farm to sell their vegetables, flour and other seasonal produce direct.
The en Jouantet farm is divided into two parts: the first by Christian Carbonnel, who produces pulses and cereals, and the second by Audrey and Jérôme Laborde, organic market gardeners from Jardin de Bel Air. The farm's produce is grown organically, without ploughing, using simplified tillage techniques and plant cover crops to protect the environment. Part of the land is planted with agroforestry. Christian produces old varieties of wheat and maize, as well as chickpeas, lentils and white beans, and processes them into flour (wheat, maize, chickpeas) and oils (sunflower, rapeseed, linseed, etc.). The Jardin de Bel Air, Audrey and Jérôme's organic market garden, produces Ail Violet de Cadours, seasonal vegetables all year round (baskets available to order), and melons in summer. Direct sales at the farm on Fridays from 4.30pm to 7pm.


Practical information
Specialities
Organic
Cereals
Vegetables
Vegetable/fruit plants
Fares / methods of payment / opening times
Opening hours
All year round
Monday
Fermé
Tuesday
Fermé
Wednesday
Fermé
Thursday
Fermé
Friday
-
16:30 - 19:00
Saturday
Fermé
Sunday
Fermé
Vente directe à la ferme le vendredi de 16h30 à 19h.
Contact & location
Contact
Route d'Ardizas
31480 CADOURS
Port. : 06 73 01 35 36
Port. : 06 80 54 80 75
Location
Latitude : 43.721577 - Longitude : 1.033498