VERNISSAGE ET CONCOURS PHOTO DE L'ART EN VILLAGE
LARRA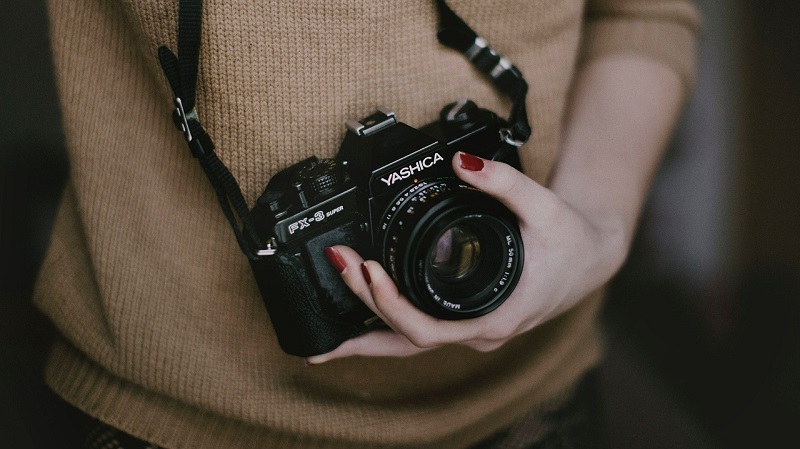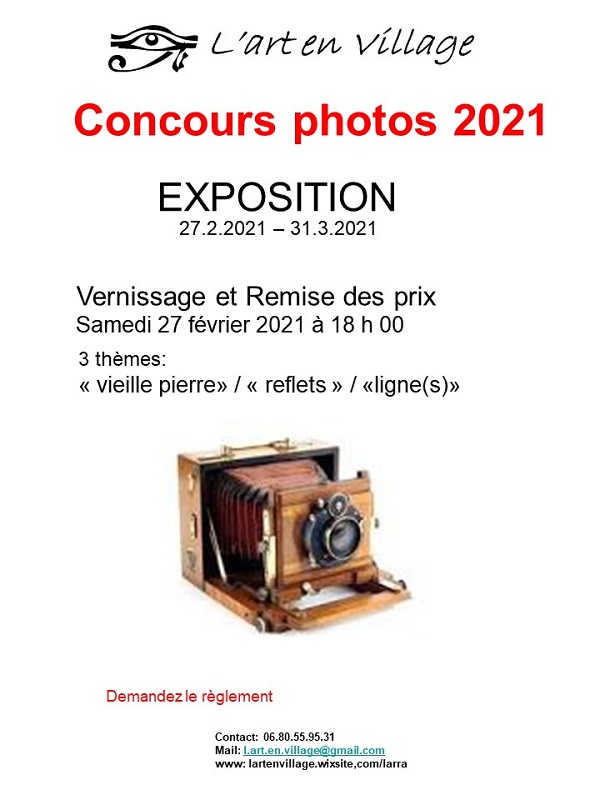 Description
Vous aimez la photo et participer à des concours ? Alors n'hésitez pas à participer à celui-ci, un occasion rêvée pour mettre en avant les trésors des Hauts Tolosans !
L'équipe de "L'art en village" vous propose un concours photos en 2021, sur 3 thèmes : "vieille pierre", "reflet" et "ligne(s)". Le principe est simple, s'inscrire par mail à l.art.en.village@gmail.com (clôture des inscriptions fin janvier 2021), pour l'inscription il vous sera demandé 5€ de participation. Il faut présenter 1 photo en A4 sur chacun des thèmes (donc 3 photos) et soit les déposer à la Mairie de Larra, soit les envoyer par courrier à L'art en village 615 chemin du Solitaire 31330 LARRA (derniers délais du dépôt de photos le 8 février 2021). Un jury sélectionnera les photos gagnantes, le remise des prix (en tout 11 prix) se déroulera pendant le vernissage du samedi 27 février 2021 à 18H à Cavaillé (Larra). L'exposition de toutes les photos sera visible pendant le mois de mars 2021.
Fares / methods of payment / opening times
Opening hours
From 27 févr 2021 to 31 mars 2021


Remise des prix à 18h le 27 février.
Contact & location
Contact
SALLE DE CAVAILLE
31330 LARRA
Location
Latitude : 43.741001 - Longitude : 1.230780