PORTES OUVERTES A LA FERME DE LA BOUZIGUE
MONTAIGUT-SUR-SAVE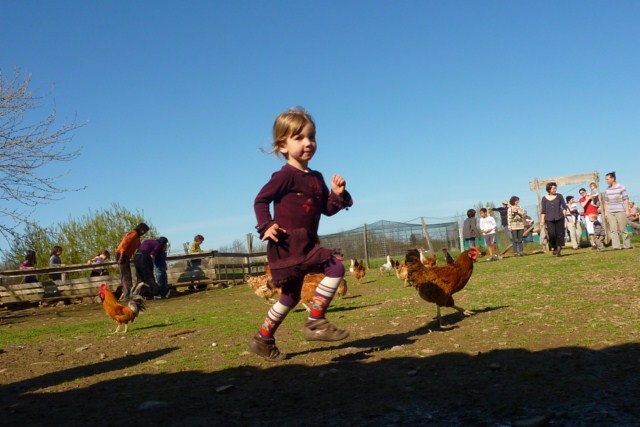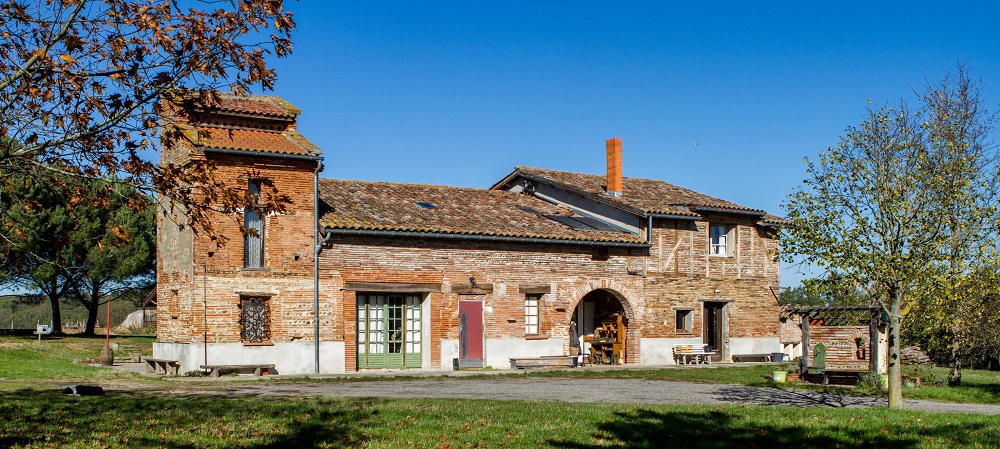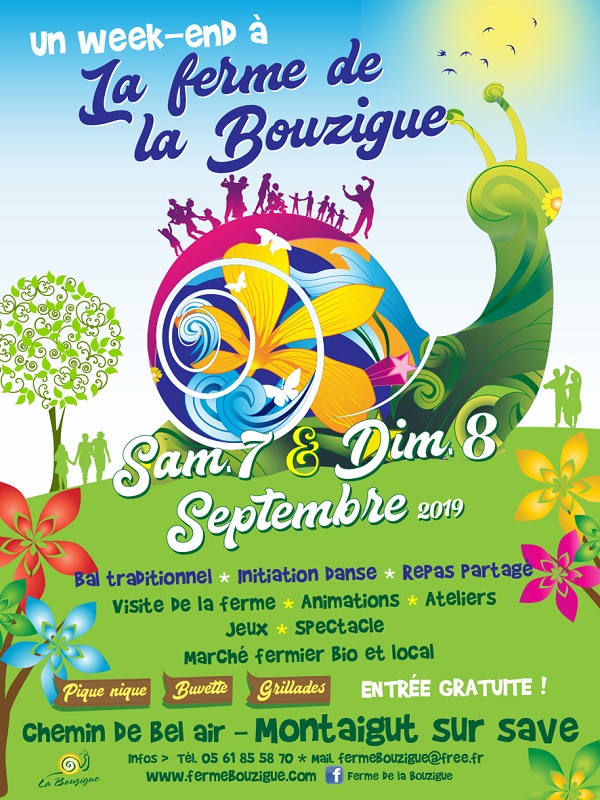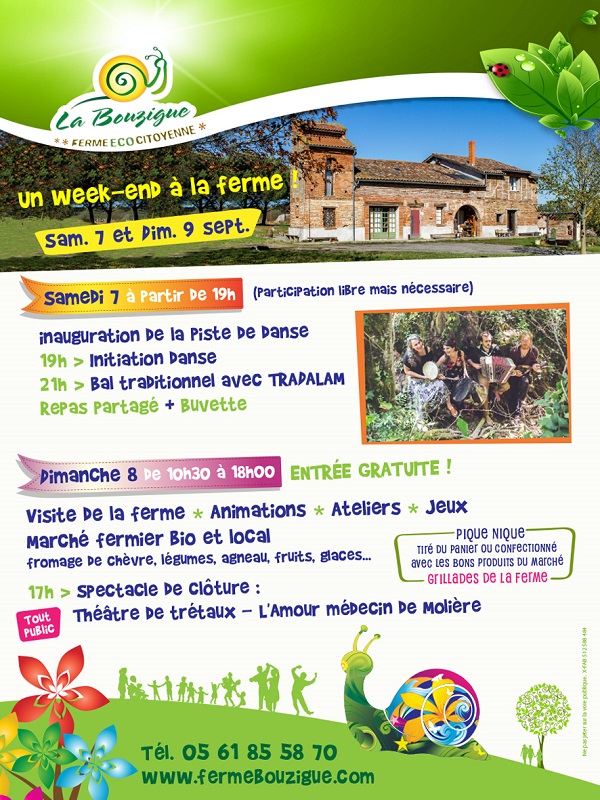 Description
Passez un weekend à la ferme et découvrez la ferme eco-citoyenne de la Bouzigue !
Au programme : visites de la ferme, dégustations, des ateliers pour toute la famille, un marché fermier bio et local, des jeux et spectacles, animations et ateliers, initiation à la danse, bal traditionnel, et toujours de belles surprises... Vous pourrez même vous offrir une pause gourmande avec le pique-nique tiré du panier confectionné avec les bons produits du marché et les grillades de la ferme.
Practical information
Category
Animations
Marché
Portes ouvertes
Rencontres
Theme
Nature et détente
Animaux
Fleurs Plantes
Gastronomie
Jeune public
Plantes
Fares / methods of payment / opening times
Opening hours
From 07 sept 2019 to 08 sept 2019


à partir de 10h30.
Contact & location
Contact
Eco-ferme de la Bouzigue
2272, chemin de Bel Air
31530 MONTAIGUT-SUR-SAVE
Location
Latitude : 43.678898 - Longitude : 1.232460