EXPOSITION PHOTOS ELODIE JULLIEN ALIAS ISIDOGRAPHE 3124
GRENADE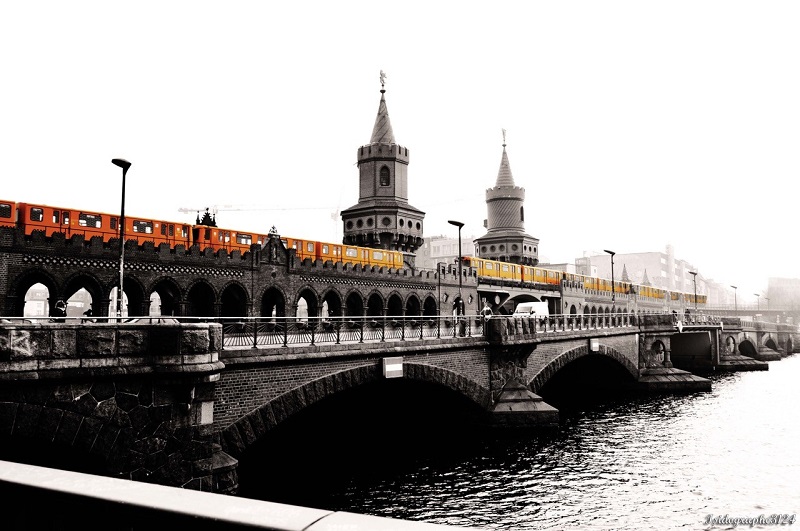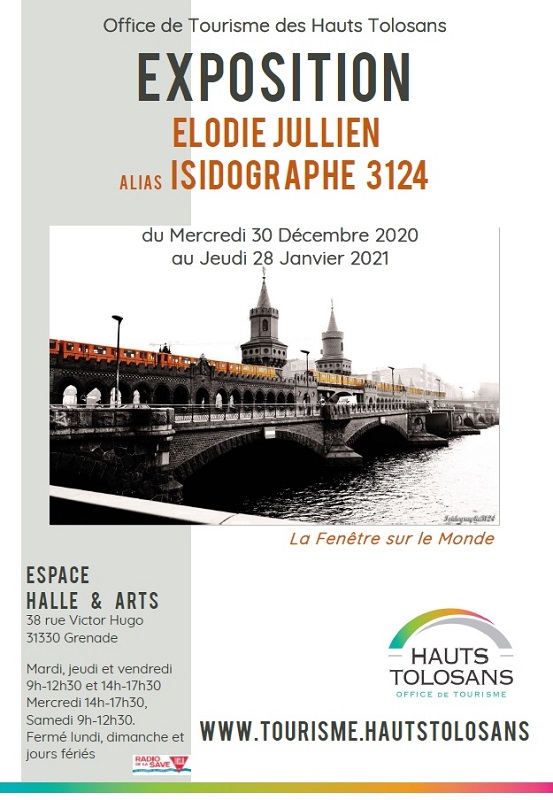 Description
En janvier Elodie Jullien, alias Isidographe 3124 vous ouvre "une fenêtre sur le monde" dans l'espace Halle et Arts de l'Office de Tourisme des Hauts Tolosans.
Thématique inspirée par sa volonté de partager ou de faire partager sa curiosité sur le monde. les clichés, présents dans cette sélection, sont différents tant sur le plan technique que sur l'histoire qu'ils racontent où chaque scène mise en valeur est en lien avec un sentiment et une inspiration venant du monde de l'art qu'il soit : cinématographique, musical et bien sûr photographique. Une belle exposition qui invite au voyage et à la réflexion. MESURES SANITAIRES : jauge de 4 personnes maximum, gel hydroalcoolique à disposition, port du masque obligatoire.
Fares / methods of payment / opening times
Opening hours
From 30 déc 2020 to 28 janv 2021


Sur les horaires d'ouverture de l'Office de Tourisme.
Contact & location
Contact
OFFICE DE TOURISME DES HAUTS TOLOSANS
Espace "Halle & Arts"
38 Rue Victor Hugo
31330 GRENADE
Location
Latitude : 43.772575 - Longitude : 1.293649