EXPOSITION "HOLI, VOYAGE AU SUD DE L'INDE"
GRENADE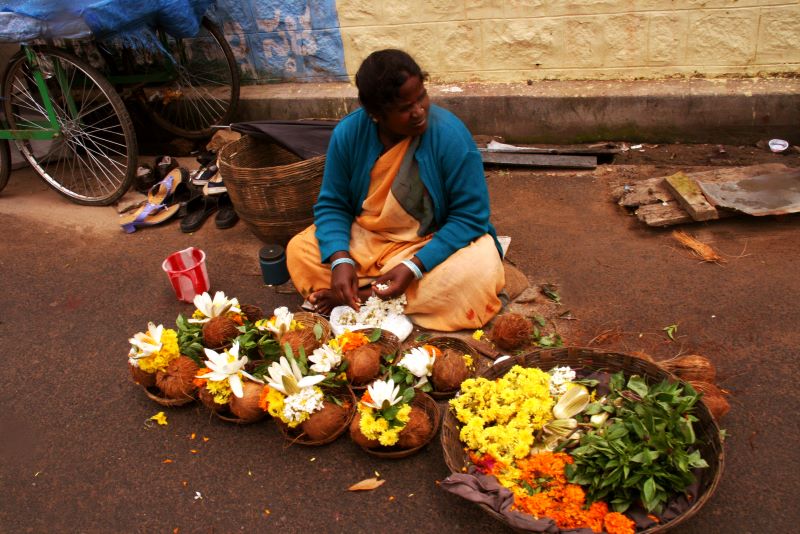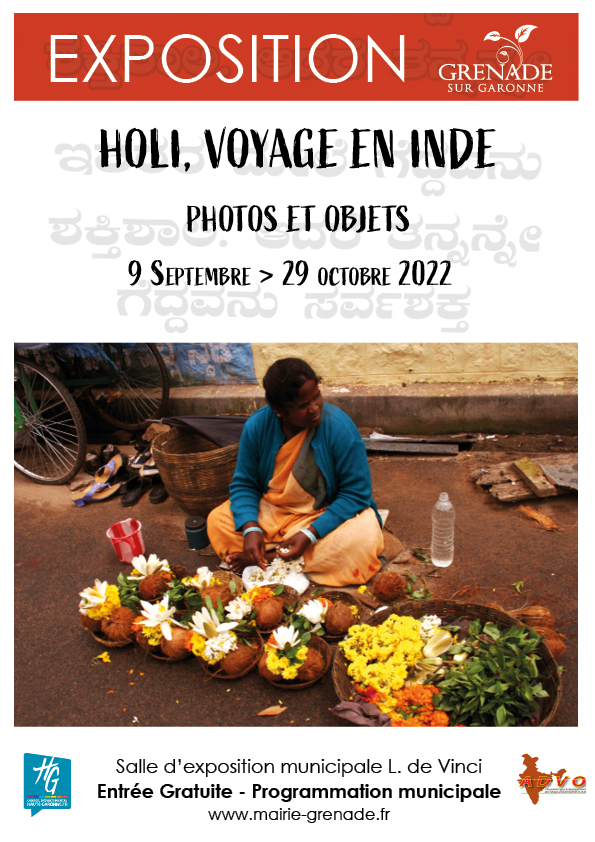 Description
Ne manquez pas la nouvelle exposition gratuite « Holi voyage en Inde », proposée par la municipalité de Grenade, en partenariat avec le Conseil départemental de la Haute-Garonne et l'association ADVO.
Intitulée « Holi », en rapport avec les couleurs de la fête religieuse hindoue au cours de laquelle tout le monde jette des poudres colorées, cette exposition mêle photographies, objets, bijoux et saris multicolores. Les photographies de Frédérique et Nicolas Favre vous baladeront de Mumbai à Chennai, et dans plusieurs régions du sud de l'Inde : Tamil Nadu, Kérala, Karnataka… L'association mervilloise ADVO (Association pour le Développement des Villages d'Ousshagram) a par ailleurs accepté de nous prêter divers objets du quotidien indien et de nous révéler les traditions culinaires du Bengale Occidendal. Vous pouvez découvrir cette exposition dès le 9 septembre, dans le cadre de la fête de la rentrée. L'exposition se tient du 9 septembre au 29 octobre 2022 dans la salle d'exposition municipale Léonard de Vinci (accès par la Bibliothèque Antoine de Saint-Exupéry).
Fares / methods of payment / opening times
Opening hours
From 09 sept 2022 to 29 oct 2022


Le mardi, jeudi, et vendredi de 16h à 19h, le mercredi 10h à 17h et le samedi de 10h à 12h30.
Contact & location
Contact
SALLE D'EXPOSITION MUNICIPALE LÉONARD DE VINCI
1 Rue Paul Bert
31330 GRENADE
Location
Latitude : 43.769798 - Longitude : 1.294140