EXPOSITION DE PEINTURES D'ANNE-MARIE TOULZA
GRENADE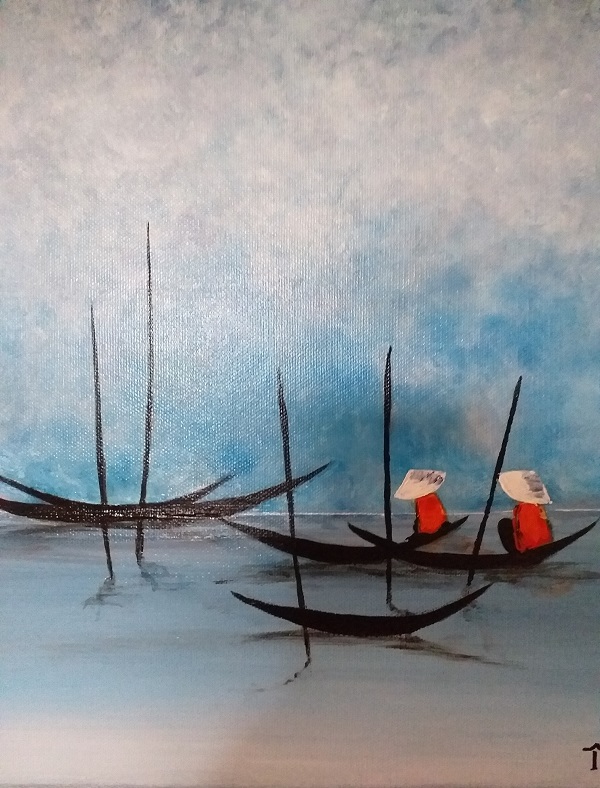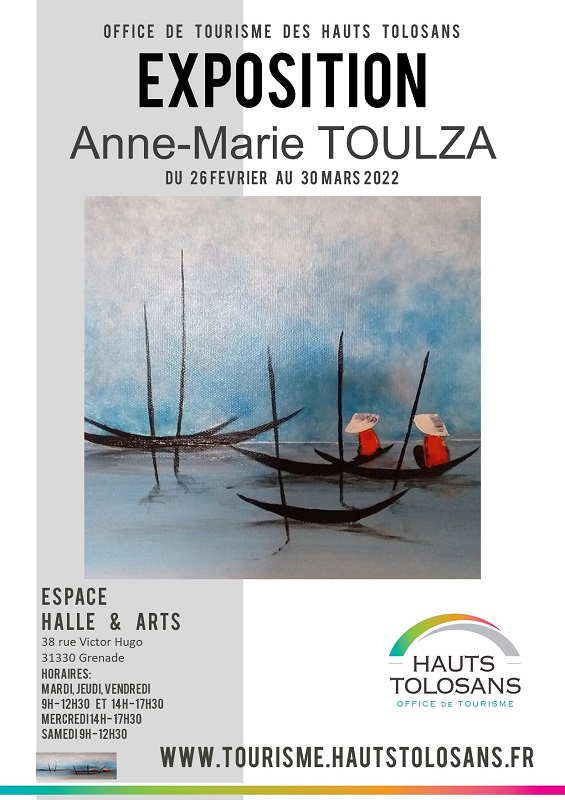 Description
A l'approche du printemps, l'exposition d'Anne-Marie Toulza vous invite au voyage dans l'espace Halle & Arts de l'Office de Tourisme des Hauts Tolosans.
Anne-Marie Toulza a toujours été attirée par le dessin. Elle est « tombée dans la peinture » lors d'un arrêt d'activité professionnelle pour raison de santé, au début des années 2000. Elle s'est initiée tout d'abord au pastel, puis très vite elle s'est dirigée vers la peinture au couteau, à l'huile dans un premier temps et ensuite à l'acrylique en technique mixte. Elle a toujours travaillé au sein d'un atelier associatif pour la convivialité, la bonne humeur et surtout l'échange. Elle tire essentiellement son inspiration des voyages et plus particulièrement l'Asie.
Fares / methods of payment / opening times
Opening hours
From 25 févr 2022 to 31 mars 2022


Sur les horaires d'ouverture de l'Office de Tourisme. Mardi, jeudi et vendredi de 9h à 12h30 et de 14h à 17h30. Mercredi de 14h à 17h30. Samedi de 9h à 12h30.
Contact & location
Contact
OFFICE DE TOURISME DES HAUTS TOLOSANS
Espace "Halle & Arts"
38 Rue Victor Hugo
31330 GRENADE
Location
Latitude : 43.772579 - Longitude : 1.293684