EXPOSITION DE PEINTURE D'ELISABETH FONTAN
GRENADE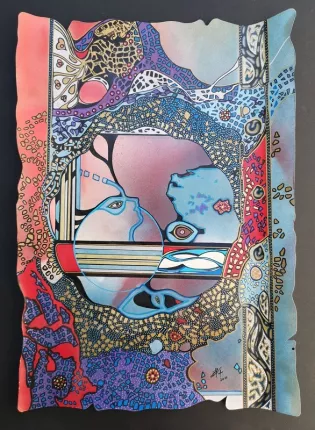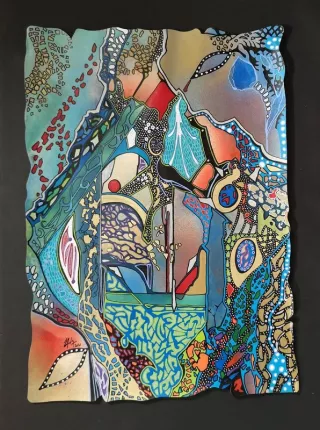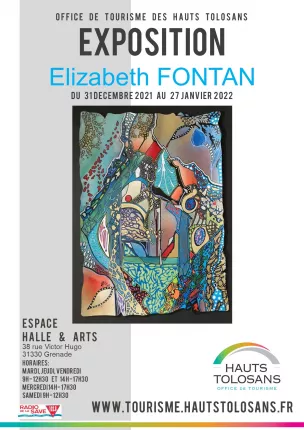 Description
Une exposition qui propose au visiteur de s'immerger dans son propre imaginaire et de découvrir que la couleur est génératrice de joie et de bien-être.
Originaire des Hautes-Pyrénées, cette artiste a découvert très tôt la peinture en travaillant avec les encres de Chine qui restent son matériau de prédilection. Ses œuvres réalisées à l'encre et à la peinture acrylique sont un mélange d'abstrait et de figuratif. Depuis 2019 elle privilégie dans l'acte de création l'état d'esprit méditatif et son style est désormais influencé par les peuples autochtones amérindiens, australiens, asiatiques.
Practical information
Theme
Culturelle
Art contemporain
Peinture
Fares / methods of payment / opening times
Opening hours
From 30 déc 2021 to 28 janv 2022


Sur les horaires d'ouverture de l'Office de Tourisme. Mardi, jeudi et vendredi de 9h à 12h30 et de 14h à 17h30. Mercredi de 14h à 17h30. Samedi de 9h à 12h30.
Contact & location
Contact
OFFICE DE TOURISME DES HAUTS TOLOSANS
Espace "Halle & Arts"
38 Rue Victor Hugo
31330 GRENADE
Location
Latitude : 43.772579 - Longitude : 1.293684