EXPOSITION D'AQUARELLES DE CHRISTIAN FALLOT
GRENADE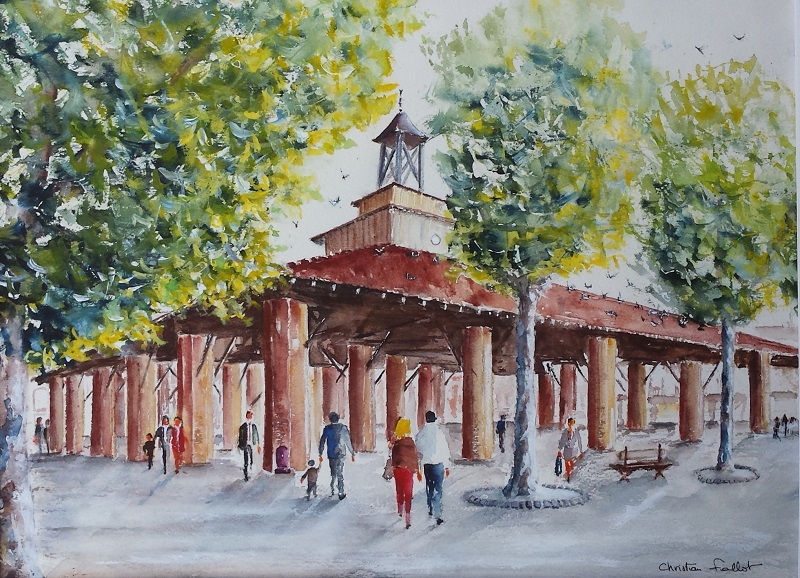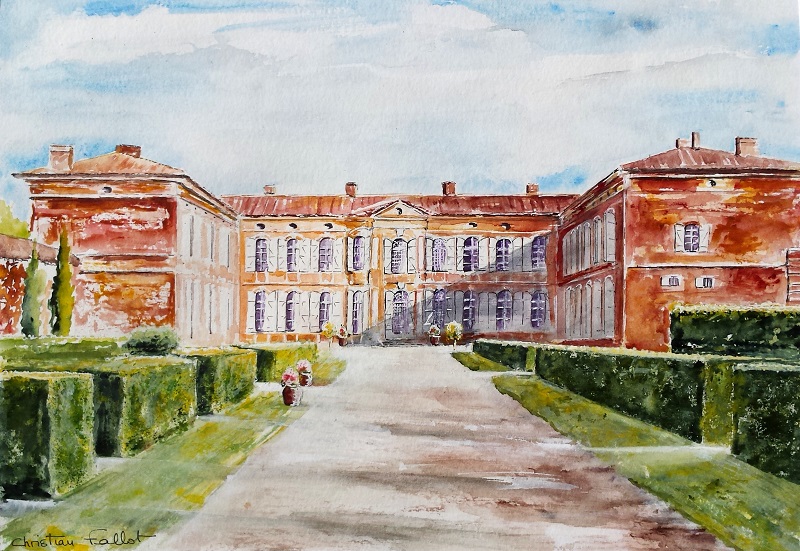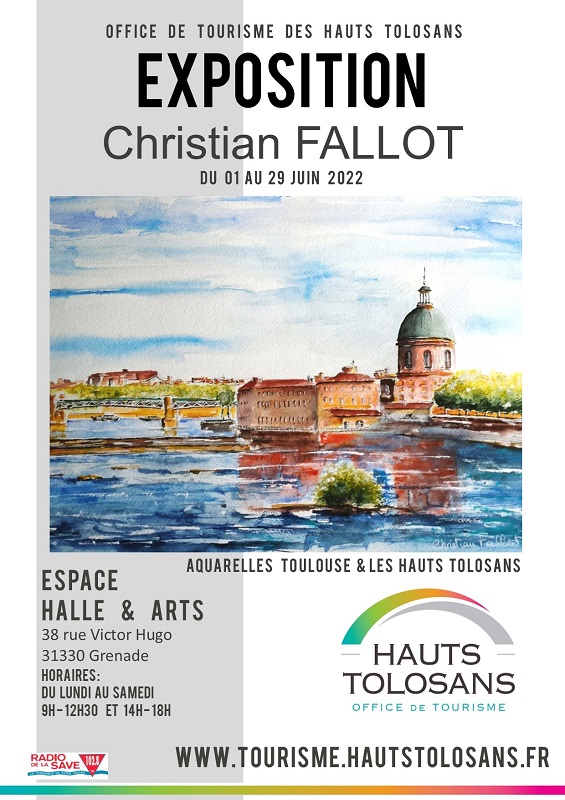 Description
En habitué de l'Espace Halle & Arts, Christian Fallot revient pour notre plus grand plaisir avec une exposition d'aquarelle consacrée aux paysages et au patrimoine des Hauts Tolosans.
Christian Fallot pratique l'aquarelle depuis de nombreuses années et participe régulièrement à des expositions d'art plastique dans notre région où il a obtenu plusieurs prix. Il réalise des sujets diversifiés (paysages, marines, urbanisme, natures mortes, …) et en particulier des aquarelles dédiées à notre patrimoine régional.
Fares / methods of payment / opening times
Opening hours
From 31 mai 2022 to 03 juil 2022


Sur les horaires d'ouverture de l'Office de Tourisme. Du lundi au samedi de 9h à 12h30 et de 14h à 18h.
Contact & location
Contact
OFFICE DE TOURISME DES HAUTS TOLOSANS
Espace "Halle & Arts"
38 Rue Victor Hugo
31330 GRENADE
Location
Latitude : 43.772579 - Longitude : 1.293684