EXPOSITION COLLECTIF D'ARTISTES PAR MARIE-PAULE BOURZEAUD
GRENADE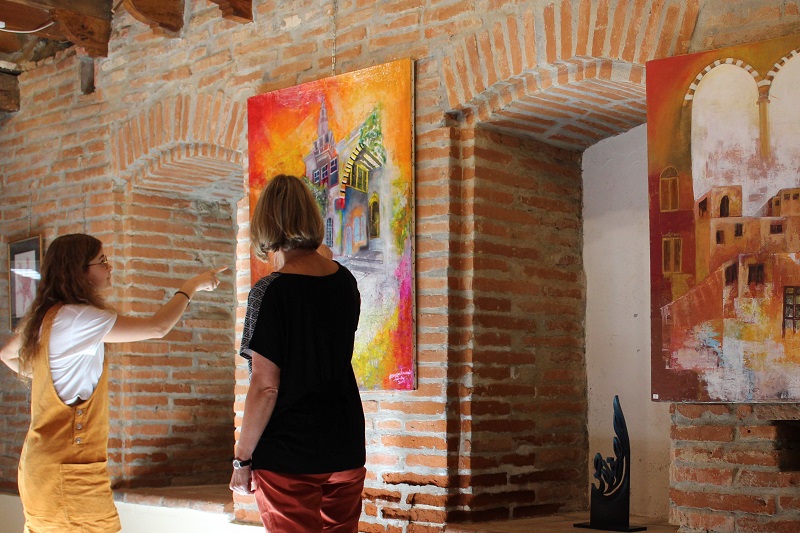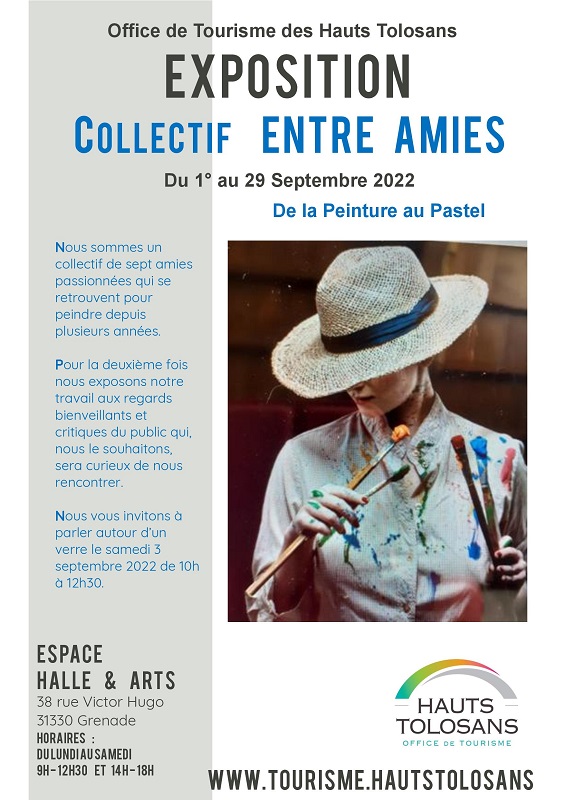 Description
En septembre l'Espace Halle & Arts vous propose une exposition d'un Collectif d'artistes amateures présenté par Marie-Paule Bourzeaud.
Ce collectif se compose de six amies passionnées qui se retrouvent depuis plusieurs années autour de Betty Tortet, « Fer de lance » du groupe. Celle-ci leur prodigue ses conseils avisés et aussi ses encouragements amicaux et chaleureux. Ces peintres amateures proposent les nouvelles toiles réalisées depuis de l'année dans leur atelier de Grenade. Une matinée rencontre est prévue le samedi 3 septembre de 10h à 12h dans l'espace Halle & Arts.
Fares / methods of payment / opening times
Opening hours
From 01 sept 2022 to 30 sept 2022


Sur les horaires d'ouverture de l'Office de Tourisme. Du lundi au samedi de 9h à 12h30 et de 14h à 18h. Matinée rencontre le 3 septembre.
Contact & location
Contact
OFFICE DE TOURISME DES HAUTS TOLOSANS
Espace "Halle & Arts"
38 Rue Victor Hugo
31330 GRENADE
Location
Latitude : 43.772579 - Longitude : 1.293684