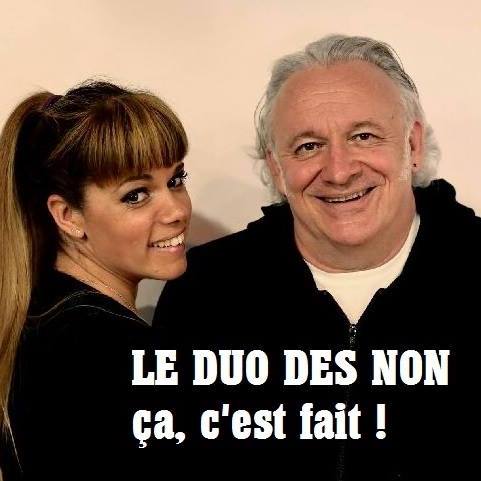 Description
Le DUO des NON "Crèche à Bourcagneux" ! Il vous convie chez lui, dans son jardin, sous chapiteau chauffé, pour un spectacle nouveau où les personnages de Bourcagneux évolueront animés du même délire.
Les piliers du village, Delphine Delacambra et Jean-Jacques Cripia se sont vêtus de guirlande pour illuminer le ciel de Bourcagneux ! On ne change pas une équipe qui gagne au petit théâtre champêtre de Bourcagneux! Toujours des nouveaux sketches, toujours des sketches d'anthologie, toujours de la musique et toujours de quoi se restaurer pour fêter dignement la Saint-Valentin ! Ouverture pour restauration sur place à partir de 19 h, spectacle 21h45.
Practical information
Theme
Culturelle
Comique
Théâtre de rue
Fares / methods of payment / opening times
Opening hours
From 14 févr 2020 to 16 févr 2020


Ouverture des lieux à 19h , spectacle vers 21h45 !
Contact & location
Contact
LE PETIT THEATRE CHAMPETRE DE BOURCAGNEUX
Porte de Save
31330 GRENADE
Location
Latitude : 43.770058 - Longitude : 1.286045