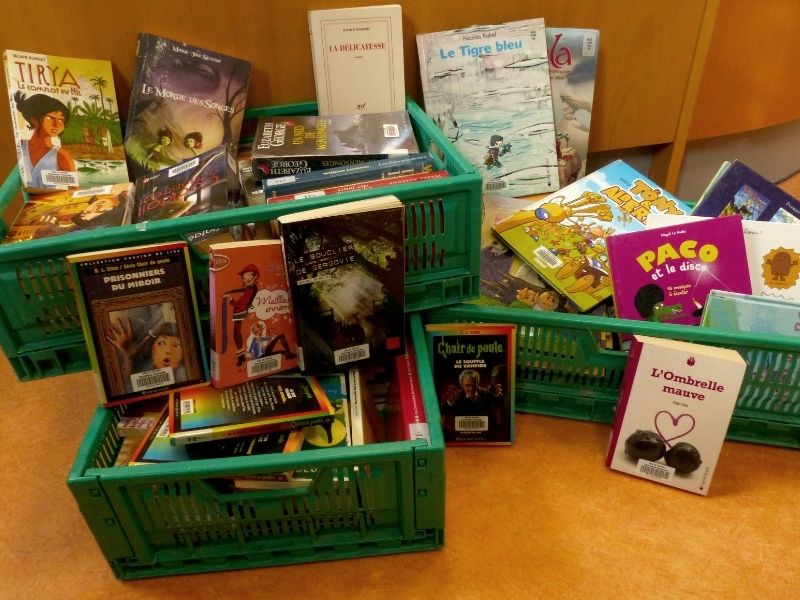 Description
Romans, polars, albums jeunesse, BD adulte et jeunesse, venez choisir vos prochaines lectures à cette occasion ! Des CD et des DVD seront également proposés au don.
En partenariat avec le CCAS de Grenade, la Bibliothèque municipale Antoine de Saint-Exupéry organise les 24 et 25 septembre un don exceptionnel de documents en tout genre (livres, BD, CD, DVD...). Toute l'année, la Bibliothèque propose habituellement des documents usagés sortis des collections, ou bien issus de dons de particuliers. Cette fois, c'est un grand déballage sur deux jours... (les dons de particuliers ne seront pas acceptés sur place à cette occasion) Mesures sanitaires : port du masque et pass sanitaire obligatoire
Fares / methods of payment / opening times
Opening hours
From 24 sept 2021 to 25 sept 2021


vendredi 24 septembre de 16h à 19h et samedi 25 septembre de 10h à 13h.
Contact & location
Contact
BIBLIOTHÈQUE ANTOINE DE SAINT-EXUPÉRY
19 Av. Lazare Carnot
31330 GRENADE
Location
Latitude : 43.770802 - Longitude : 1.294180